Report Card – measuring the gap
Richard Hull, Director, Talk The Talk
Fair Education Alliance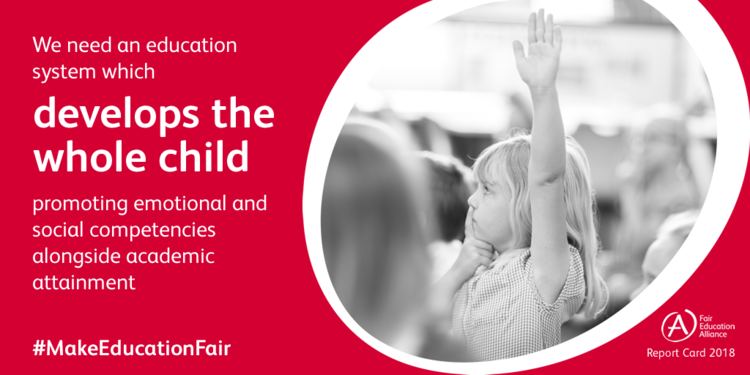 On 5th September the Fair Education Alliance launched their Report Card which measures the gaps between the most and least privileged students in five key areas – primary literacy and numeracy, GCSE attainment, post-GCSE destinations, university admission, and mental and emotional well-being – and sets out their priorities for closing them.
Key Messages from the Report
Progress has been too slow and patchy. Large gaps between the most advantaged and least advantaged students still remain across the country, and some gaps have widened. Small gaps at primary school level grow through to GCSE and university admission, leaving poorer students playing catch up for the rest of their lives.
The FEA believes improvements can be made and educational inequality reduced, but changes need to be rolled out everywhere to achieve this. There are pockets around the country where the gap is small and closing fast. Proven strategies need to be taken from these areas and change the system nationwide to ensure the benefits are felt by every child in every school.
The members of the Alliance have collectively identified three priorities that need to be achieved and rolled out across the whole system to make education fair for every child:
World-class teachers and leaders, particularly in the most disadvantaged areas.
An education system which develops the whole child, promoting emotional and social competencies alongside academic attainment. Joined up support for all post-16 destinations, giving every student a choice about their future.
We cannot do this alone. The FEA is committed to working to achieve this vision but we need a shared commitment as a country – from parents, young people, teachers, government, and businesses. Only together can we drive the systemic changes that will make education fair.
You can read the full report
here
.
Categories: News