When being brave is the only option
Steve Wright
It's not easy speaking in public, so when a student with a stammer discovered what our workshop was about she astonished us with her reaction.
When we first enter a classroom, we know nothing of the history of the students in the room. For us a blank canvas is a real positive. It means we come with no judgements about what will happen on the day and most of the time this takes the weight off the students too. However, sometimes that is not the case.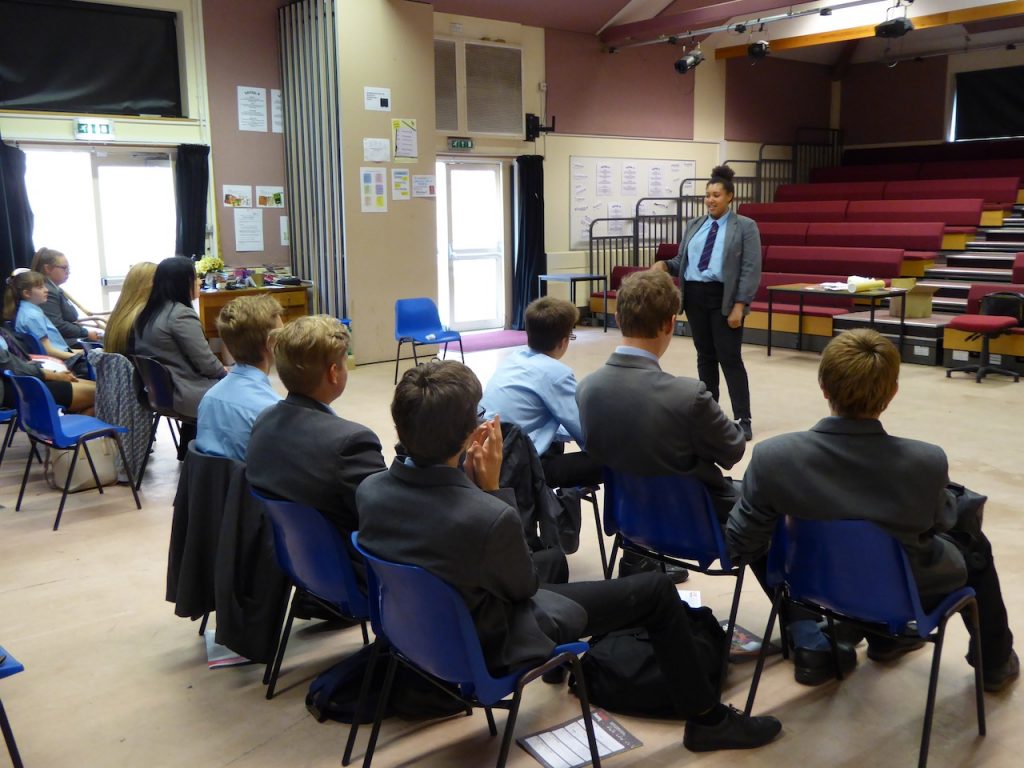 We can be a students worst nightmare
Within 5 minutes of starting one workshop a student fled the classroom absolutely petrified. This was when I learnt that she had a profound stammer and, clearly, I was her worst nightmare.
After a lot of encouragement, a promise that she would not be "made" to present and gaining her understanding that the workshop would help with her written work too, she finally returned.
As the day progressed she became increasingly active in her speech writing. When I asked for my first volunteer to present, she immediately stood and volunteered saying "if I do it, no one else has an excuse".
We change lives
She shook with fear stammering through her tears but she made it through – earning immense respect from her peers and a standing ovation. Her bravery was extraordinary but her transformation was even greater.
For me it's simple, Talk The Talk changes lives."
If you would like to find out more about our workshops click here for more information.
Categories: News, Student Impact